What to do when you're under pressure...
Have you ever felt like the entire world was on your shoulders? That you literally couldn't move or do anything right? Pressure is something that will try to attack you at some point in your life if it hasn't already.
Pressure can come in many different ways.
Peer
Career
Workload
Expectations
Persecution
... the list goes on and on!
But the reality is pressures come from different ways but produce the same feeling. I CANT DO IT ANYMORE - IM ABOUT TO EXPLODE.
God has a remedy - let's check it out
1 Peter 5:7 Casting ALL your care upon Him, for He cares for you!
Hebrews 12:1 Let us lay aside every weight and burden that so easily ensnares us so that we can run the race.
The bible teaches us to lay or cast ALL your cares, weights and sins upon the Lord.
Cares are anything that cause distraction in your mind. Weights are things you were not designed to carry (Fear, doubt, insecurities etc.). Sin is when we obey our desires over Gods expectation.
Cast: to THROW || Lay aside: To put them down
Desires allow for the cares. I desire for Jesus therefore my cares are cast.
If I desire anything outside of Jesus my cares will hold me.
How to cast them? It's crazy and difficult (Lies told by others). You cast them by going to God in prayer, having an open and honest conversation with Him and literally giving them to Him. The great thing is when we let Jesus have them He conquers them! The opposite is true as well, whenever you hold fear, sin or religion it will equal failure.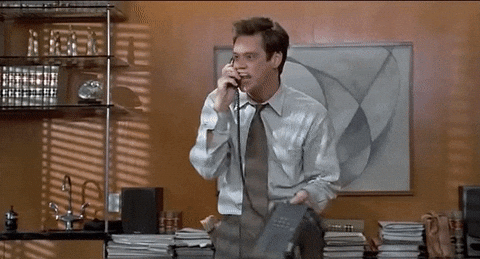 When we don't cast and when we don't lay aside we try to bring things into relationship with Christ. When we drag these things in they will drown us because religion cannot keep us and sin will sink us!
The big question: Are you confessing your cares as your Lord OR have you been been confessing Him as the Lord of your cares?
What to do: Make a decision that any care will not hold you down! Pray, give them to God and "put on" what He has for you!
Matthew 11:28 "Come to me, all you who are weary and burdened, and I will give you rest. 29 Take my yoke upon you and learn from me, for I am gentle and humble in heart, and you will find rest for your souls. 30 For my yoke is easy and my burden is light."
For deeper discussion on this check out the podcast:
To watch the discussion:
To ask us a question or to connect: Click Here
------------------------
Uproar exists to accomplish three main things
1. Bring the message of salvation
2. Bring the truth of freedom and deliverance
3. Empower this generation to bring the message to others.
Acts 17:6..."These who have turned the world upside down have come here too."
The Uproar is being held for Youth and Young Adults (12- 30)
Uproar is an annual FREE youth and young adult conference held in Elmira, NY. Every year 1000s of people from the North East gather to be encouraged to go home and be the Uproar in their schools and churches. We have seen God move in many powerful ways and have begun to see a change in this next generation. God has just started moving and Uproar is a catalyst to see this happen.
TheUproar.Org for more info